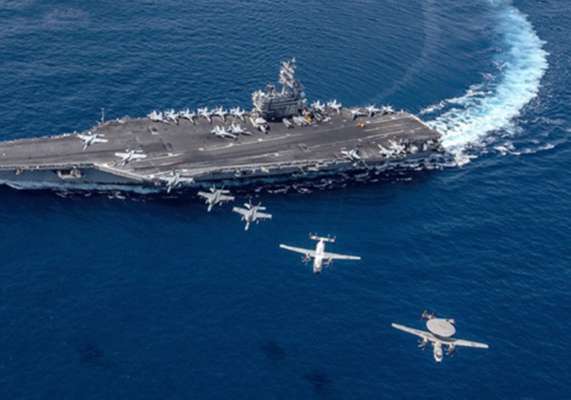 The whole world is paralyzed by the Corona virus and is living in fear, but even in this climate, military tensions between China and the United States are growing. The Chinese navy has claimed to have chased a US warship out of its territory in the South China Sea. The United States, on the other hand, has denied China's claim. The United States, meanwhile, has sent its own bomber aircraft to patrol the South China Sea.
The U.S. military has denied the allegations
A spokesman for China's People's Liberation Army's Southern Theater Command, Senior Colonel Li Huami, said China had deployed air and naval forces to spy on the US-guided missile destroyer USS Barry. Refuted.
China said - this could have unintended consequences
Huami said the provocative move by the United States violated international law and was a serious violation of China's sovereignty and security interests. This has increased the threat to our security which could have unintended consequences and will weaken the global fight against Corona. The U.S. Navy has denied the allegations. He says there is no talk of a collision and there are no reports that any Chinese ship has made such a move.
China is increasing its military strength in the region
Many countries claim the South China Sea and the surrounding maritime area. China is constantly strengthening its military position in the region. It is pouring concrete on the coral islands of the Philippines and turning it into a research station. In reality there is a launch platform for these weapons from where aircraft and missiles will be deployed. The South China Sea is a busy sea route through which millions of goods, especially crude oil, pass through throughout the year. China is deploying more and more troops there to strengthen its claim to the region.
ગુજરાતીમાં વાંચવા માટે ક્લિક કરો
Also watch this video: Gujarati NRI abducted in Africa